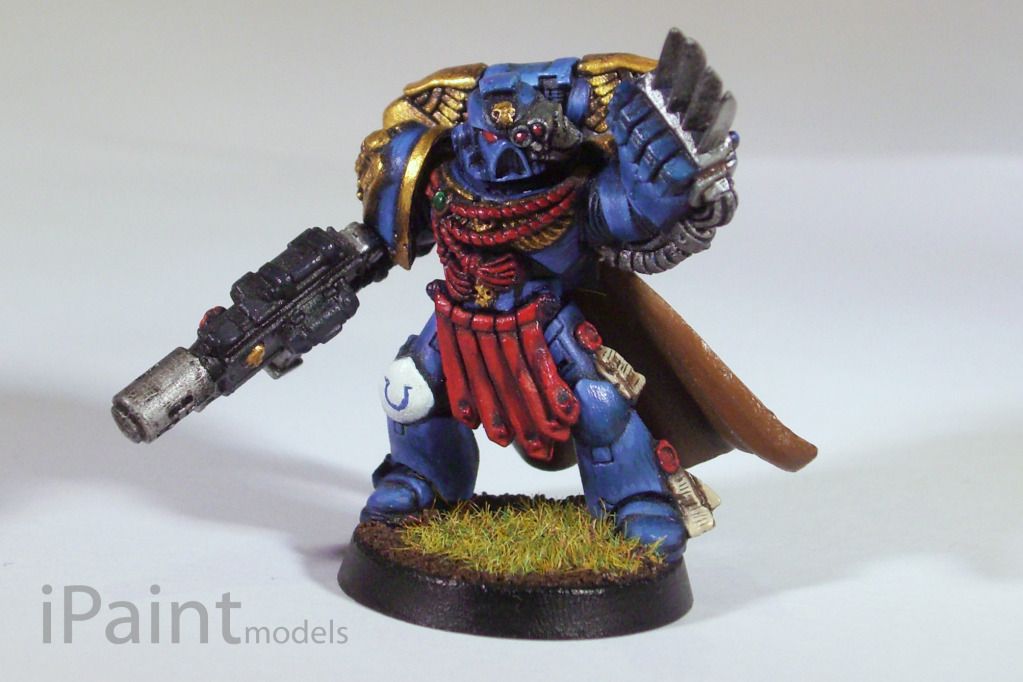 Space Marine Commander; £35
Ultramarines colour scheme, armed with a combi-melta and a lightning claw. Would make a great addition to lead your army!
Includes fine scrollwork and freehand details including chapter symbol on knee pad and cloak work. Based brown with static grass.
Click
HERE
for the blog post with more pictures!
Prices do not include postage. Use the Contact Form if you are interested in purchasing any of the models.