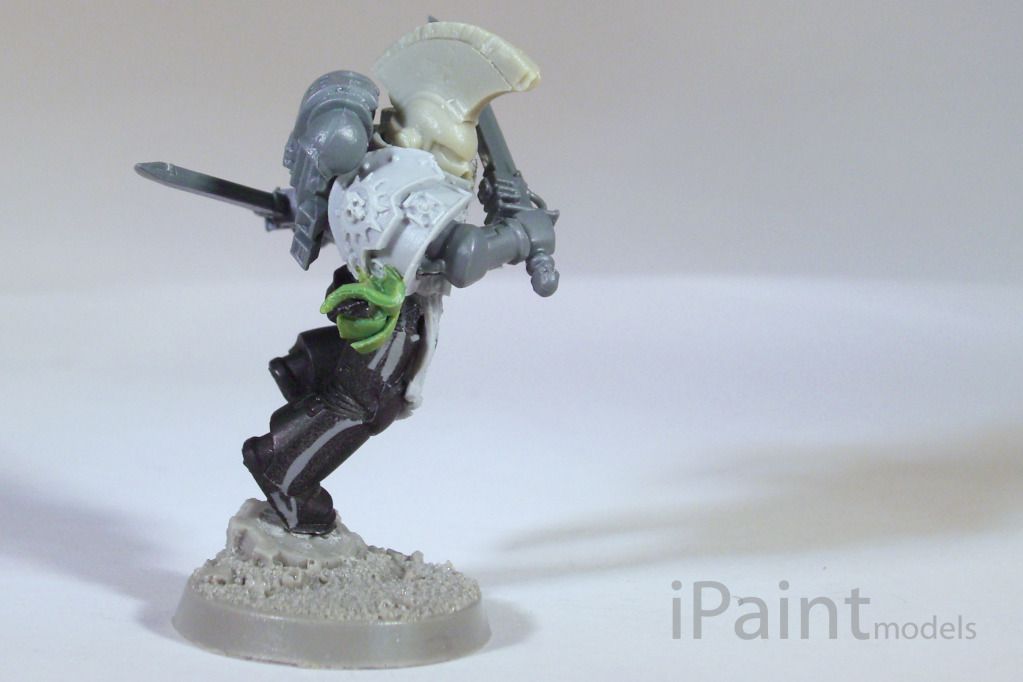 iBuildmodels... I did say it (
HERE
, to be precise) and this Space Marine Captain model shows a completely custom build project using a whole host of individual parts (all supplied to me). The pieces include Forge World Red Scorpion bits, Assault Marine legs, Grey Knight falchions and a resin base from
Dark Art Miniatures
(highly recommended supplier).
The left hand needed some careful work, cutting the blade away in order to model it being held in the other way around. You'll also note some custom green stuff work on this model too, I had to adjust the purity seals on the shoulder guard in order to evoke the movement of the model properly. It's the first time I've green stuffed scrolls so I expect to be able to improve upon this as I work further!
You can find some basic tips for building Space Marines by following the ever useful articles of
From The Warp
.