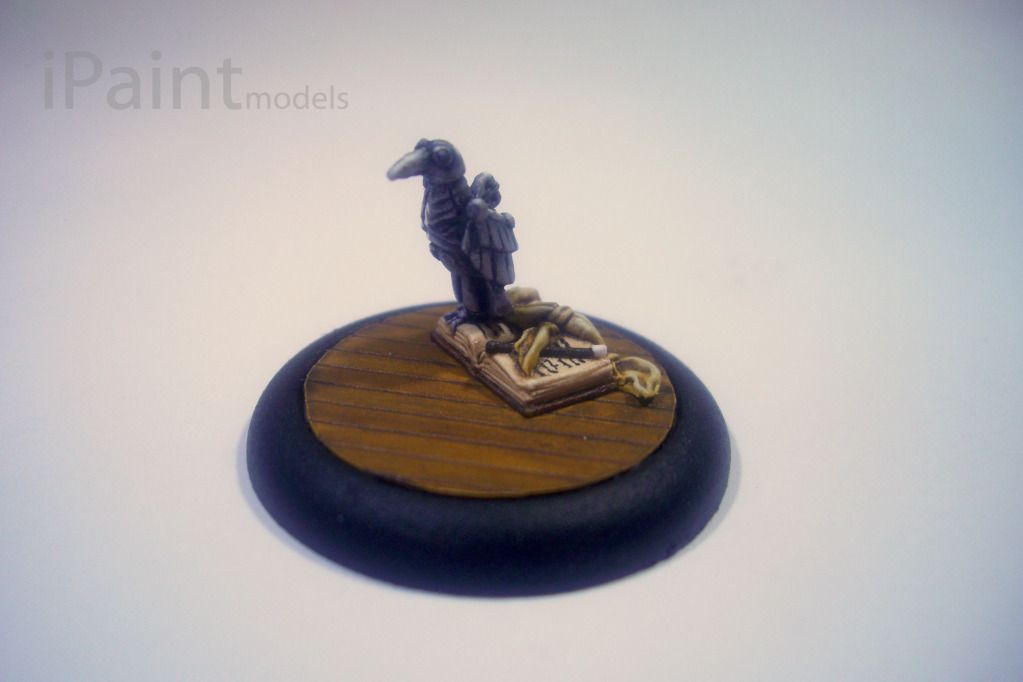 Despite being the smallest models in the Malifaux Colette Gang commission, the Mechanical Doves were no less interesting to paint. Each is an individual and provides a distinct look. I didn't want to belittle them and so I spent a lot of time and effort ensuring that each magic trick had something impressive about it. To this end, the magic book has writing detail, the smoke plume has a three colour gradient shift and the hat of cards has had each individual playing card detail on the front AND back!
I first used the recipe for the metals on the Anointed of Khaine and thought it would work well here to tie them all together. Be sure to leave a comment if you like these doves and if you are interested in having me paint some of your Malifaux models then get in touch using the
Contact Form
or by messaging me using the new
Facebook Page
for a no obligation quote!