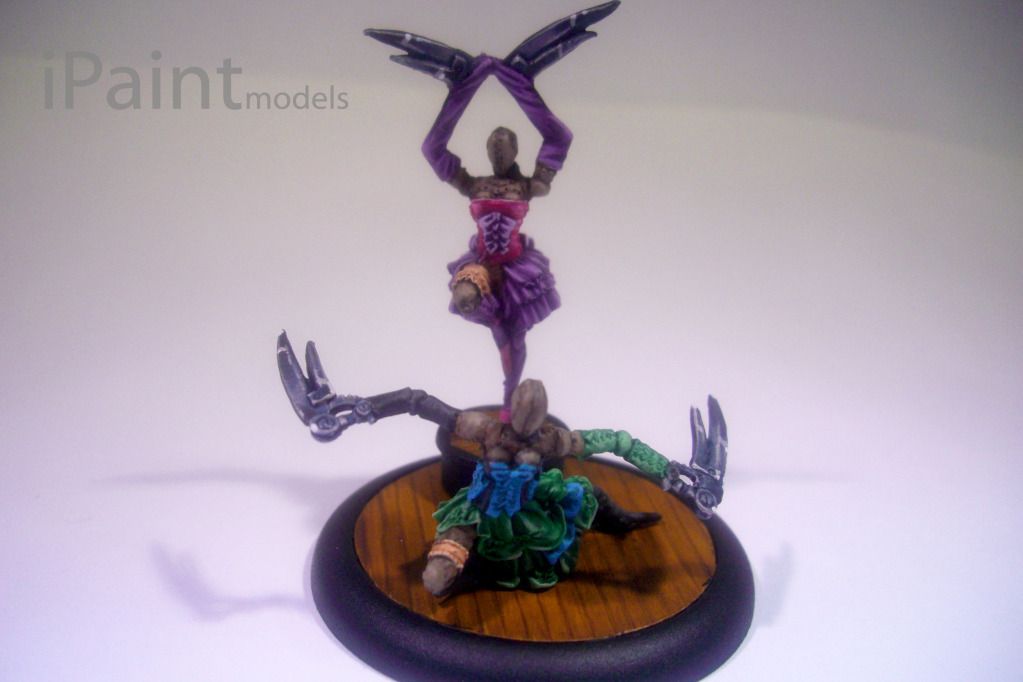 The Coryphee are a special unit available to the Malifaux Colette Gang. They have rules to work independantly or combined, so I made special magnetised bases to allow for this. Magnetising the tiny feet was a right pain in the bum, mostly because there is so little surface area under the feet to work with. To help with this, and balance, the standing model was placed on a plinth. Each was painted in individual colours although each also has hints of colour also seen in other members of the gang to help tie them in more.
Below you can see the custom base, again made using embossed plasticard, cut and shaped for each individual base. The cardstock was drilled to help give the magnets under the models a slot to sit in.
Be sure to leave a comment if you like these Coryphee and if you are interested in having me paint some of your Malifaux models then get in touch using the
Contact Form
or by messaging me using the new
Facebook Page
for a no obligation quote!