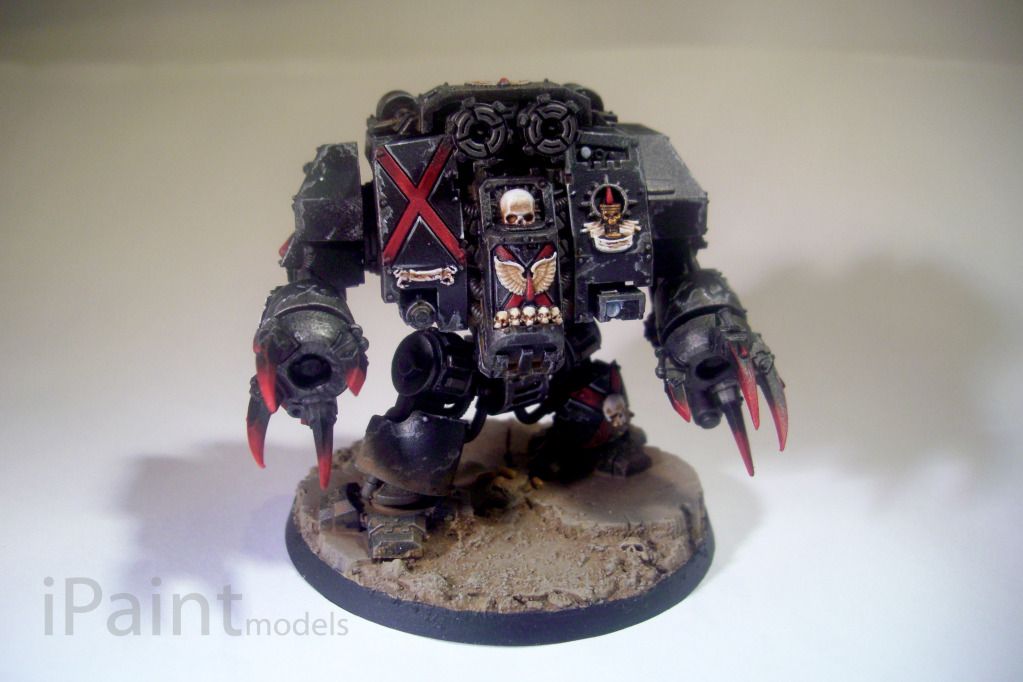 This Death Company Dreadnought was painted for the Blood Angel army at
Promethean Games
. They have all their armies and units available to use at their hobby centre so you can literally try before you buy! This Dreadnought was good fun to paint, but weathering and paint chipping on black models is far more difficult than I first thought! However I was able to try out some very fine freehand detailing on the shoulders to give a very unique look.
If you are near Bracknell, UK, then why not pop in to see the chaps in their store! You can also find them on
Facebook
. Don't forget to let me know what you think by leaving a comment below!