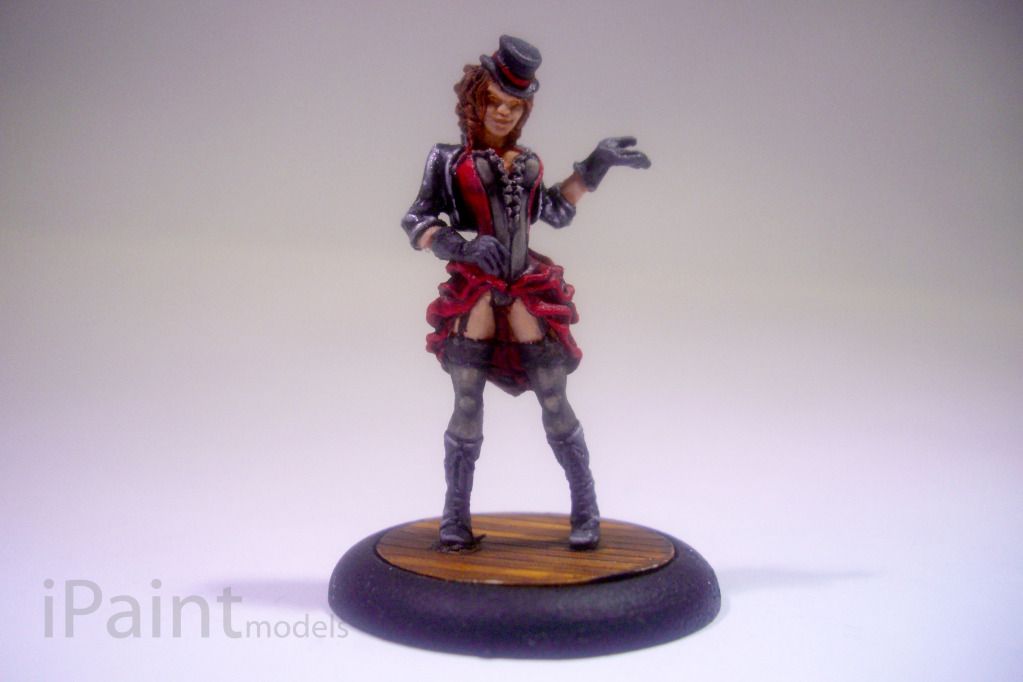 Colette Du Bois from the Malifaux Colette Gang is a very detailed model allowing for a range of different painting techniques. I tried out a dark sheer fabric effect for her stockings and even brought this up the centre of her corset. I then tried a leather look for the jacket because anyone that shows that much skin is definately badass!
Be sure to leave a comment if you like this paint job and if you are interested in having me paint some of your Malifaux models then get in touch using the
Contact Form
or by messaging me using the new
Facebook Page
for a no obligation quote!