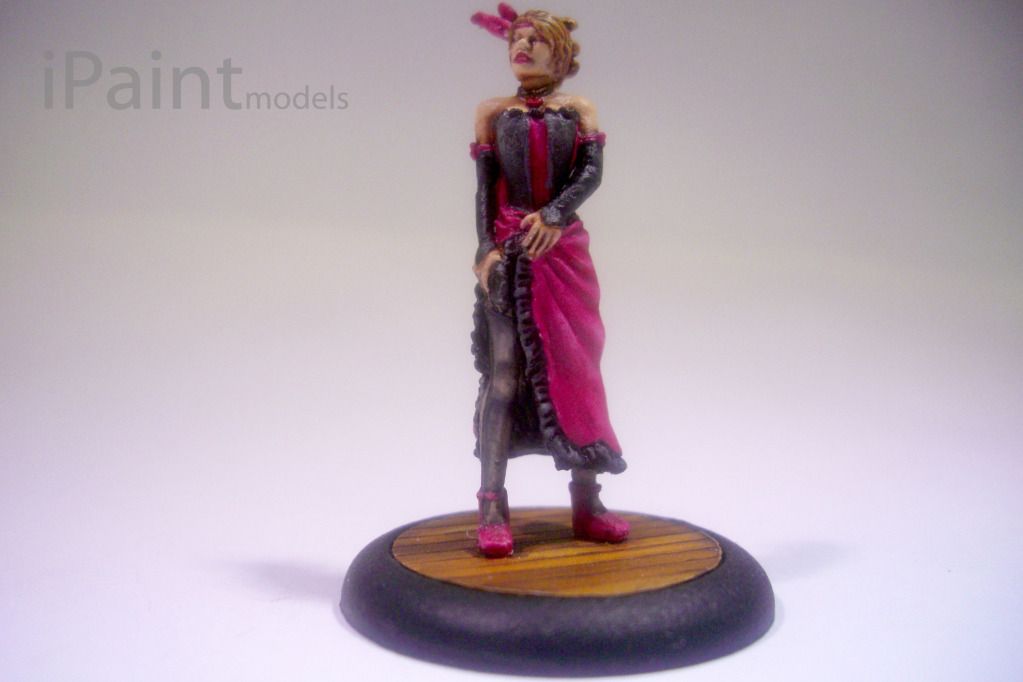 This dancer was painted using a very characterful hot pink and black, chosen after extensive research into burlesque costumes! Of all the sheer fabric experiments with the Colette Gang I am most pleased with the result on the stockings of this performer. I had not tried anything like this before but think that I've got the basics of it down.
Be sure to leave a comment if you like this paint job and if you are interested in having me paint some of your Malifaux models then get in touch using the
Contact Form
or by messaging me using the new
Facebook Page
for a no obligation quote!