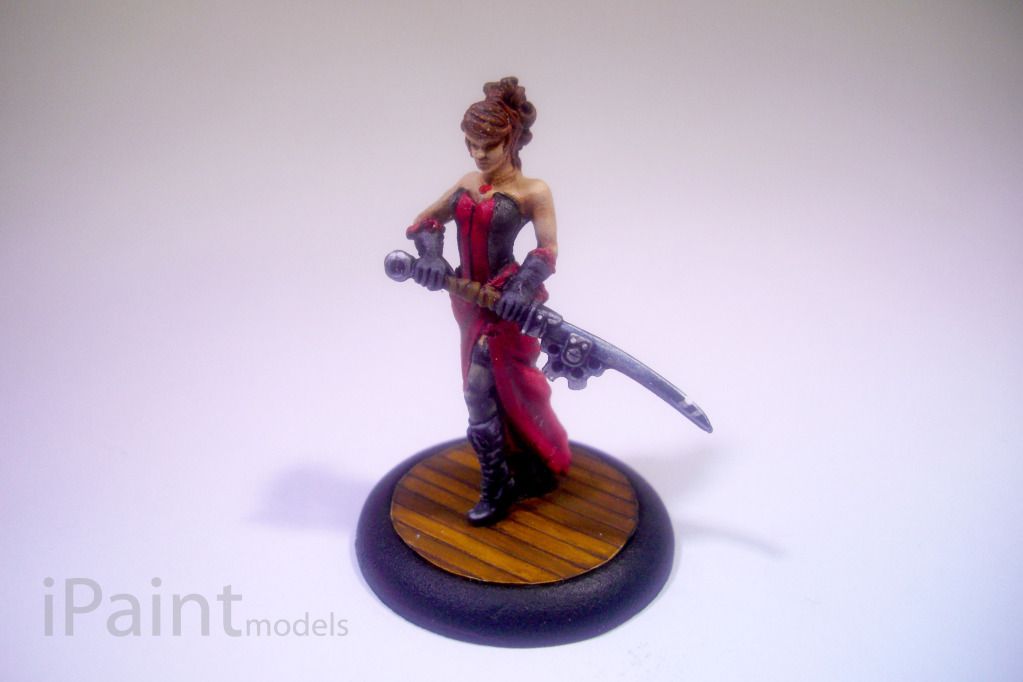 Cassandra from the Malifaux Colette Gang box is an elegant model whose soft clothing lines are contrasted by her blade. Her pose appears quite static at first but has quite nice lines to it. I decided to go for a "lady in red" look for her and useed a brighter red then for Colette Du Bois ensuring that there was still uniqueness between each character.
Be sure to leave a comment if you like this Cassandra, or indeed any of the Colette Showgirls and if you are interested in having me paint some of your Malifaux models then get in touch using the
Contact Form
or by messaging me using the new
Facebook Page
for a no obligation quote!