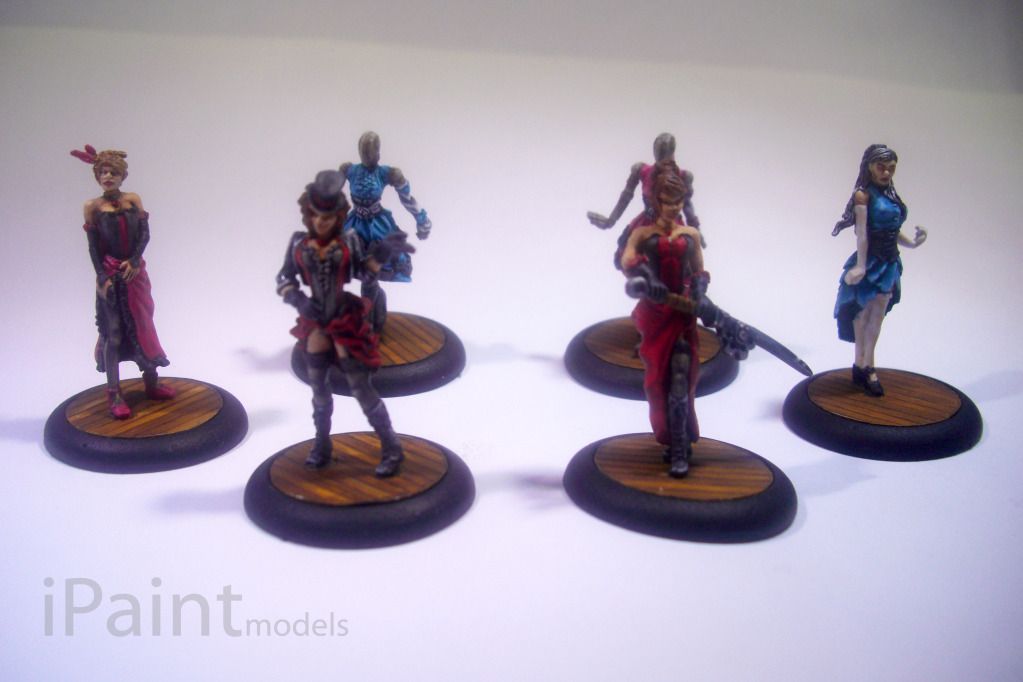 I've been busy with a commission for a Colette Gang for the game Malifaux. The game plays host to a wide variety of very interesting and detailed miniatures and these burlesque style dancers are some of the nicest models I've had the pleasure of painting. Over the next few weeks I will be showcasing each model individually so be sure to follow this blog in order to keep up to speed with everything!
Until then, here are a few more teasers of the main dancers.
I really enjoyed painting these, and not just because I had to do "extensive research", but because they really are all individuals and each model gives scope to try a range of painting techniques. Plus, they give an opportunity to paint individual and unique paint scheme, so if you want me to paint Malifaux models for you please make sure to get in touch using the
Contact Form
or by messaging me using the new
Facebook Page
.
As mentioned, be sure to follow this blog in order to keep up to date with the new posts detailing all of the different models that made up this Colette Showgirls commission! You can use the "follow" button at the Navbar right at the top of the page.